Have fun while learn to be a responsible cat guardian!
The joy that your feline companion brings to your family and especially your kids is incomparable!  
We know how much your kids want all their cat-related questions answered and how much they want to learn about their feline friends! This is an excellent opportunity because apart from learning how to be responsible cat owners from childhood, they will also learn about empathy and compassion for all beings. 
Does this sound familiar?
"Felix is my best friend. I love him!"
" I want to be a vet to give love to all the animals in the world!" 
"Where is Felix? I want to play with him! I have his favourite toy!" 
"My friends at school want to meet Felix"
"Look at my drawing, it's Felix! Can I show it to him?" 
"Where do cats come from?"
"Why do cats make this purrrrrr sound ?"
"Can I help with the litter tray?"
"Can we get another cat?" 
"I want a book that is all about cats! I want to learn everything and be a superhero for all animals "
If you have a cat lover child at home, we've got something for them!
Nice to meet you!
I am a mother and cat behaviourist. I am passionate about spreading awareness ad knowledge about cat welfare and care. I have a 6 year old at home myself who loves cats, so I know how important it is to teach them about compassion at that age. We will probably be spending a lot more time inside this summer, let's have some fun learning about cats together!
I would like to introduce you to Maow Academy Summer Camp!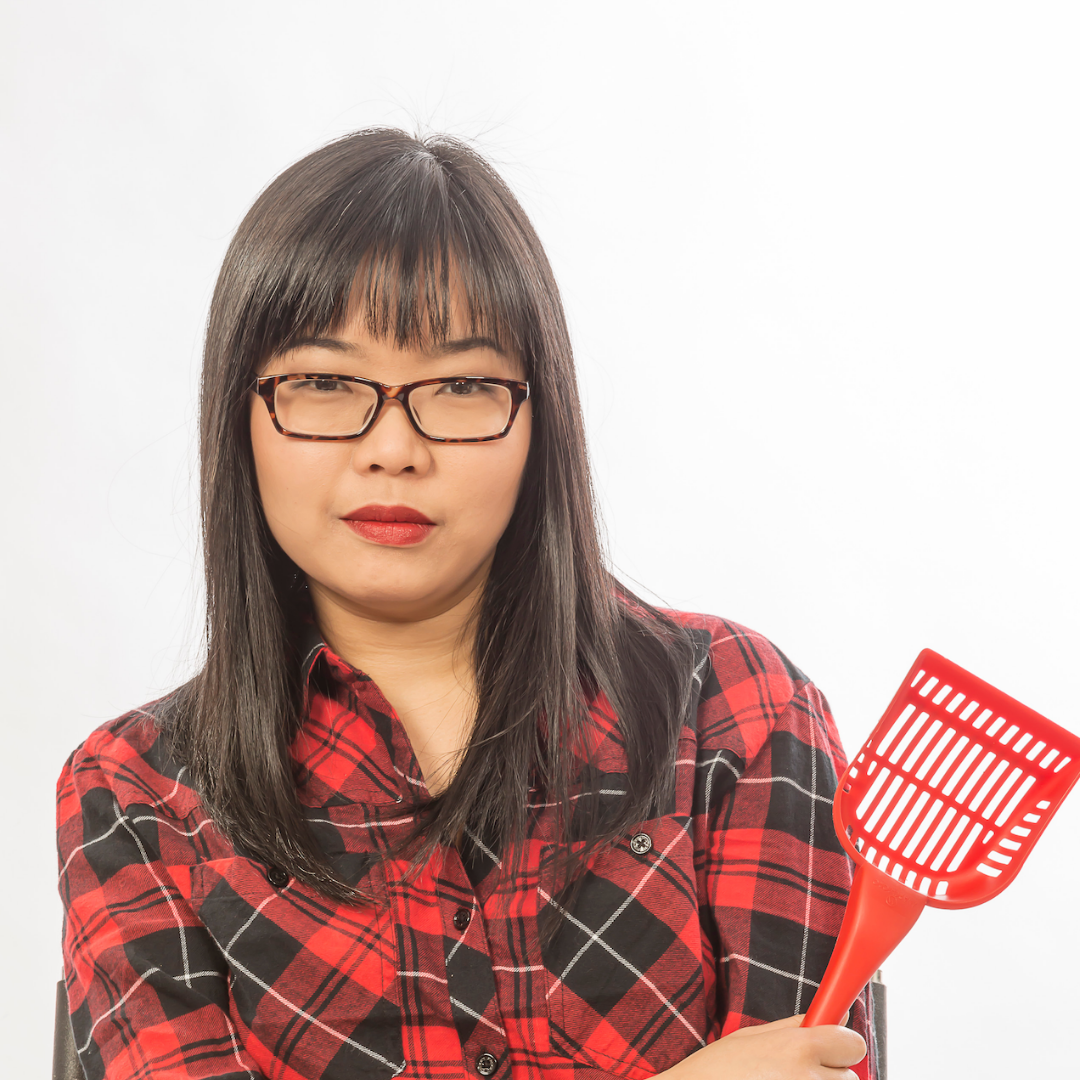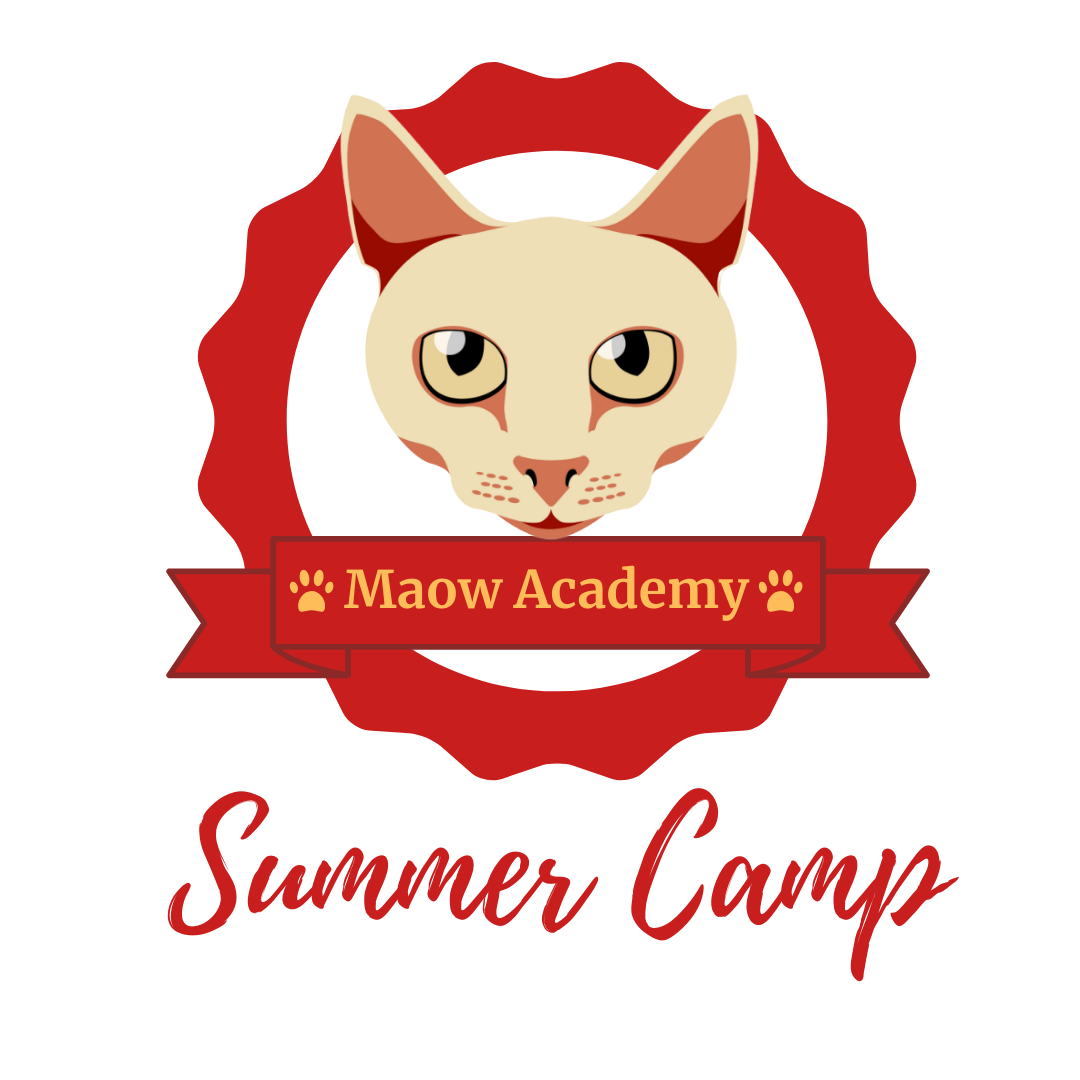 What is the Maow Academy Summer Camp?
This year we're having a different kind of summer. We decided to put together an interactive online summer camp for the next generation of cat lovers and advocates to explore their creativity, have some fun learning everything about cats, and make some purrfect memories at home! (and YES, parents can also participate, but if you're busy not to worry!)
How long is the summer camp?
5 days!
8 to 13 years old from August 17th to August 21st 11:00 to 12:00
The summer camp will be on Zoom.
The "lesson" part of the day is pre-recorded and will be release on our student platform on the same day. So if your child cannot participate live for whatever reasons, they can "catch up" later. Live conversation with children will NOT be recorded due to child protection policy.
What will my kids learn in the summer camp? 
Day 1 - Lesson: introduction, the origin of cats, and cat physiology.  Adventure: tell us what your cat does that could come from Africa wild animal origin!
Day 2 - Lesson: Where to even get a cat? What should we check before getting one? Cat care basics and your responsibility as a guardian. Adventure: DIY cat enrichment project
Day 3 - Lesson: Cat behaviour: body language, vocalisation, "cat problems". Adventure: cat training basics for kids - learn how to get your cat to come when called and teach them to do "high five"!
Day 4 - Lesson: Chronic illness and how to manage, basic first aids. Adventure: learn how to do a short cat massage for your cat's daily well being. How to get your cat used to the cat carrier for future vet visits?
Day 5 - Lesson: How is it like working in the cat industry? Adventure: ask the experts! You will have the opportunity to ask any questions on how to start a career with cats!
Expert team:
Paula - registered veterinary nurse, Dublin
Ada - professional pet massage therapist, Hong Kong
Alice - cat behaviourist and sitter, Dublin
Arais - volunteer at an animal sanctuary, Clare
Beth - cat behaviourist and trainer, Ohio, USA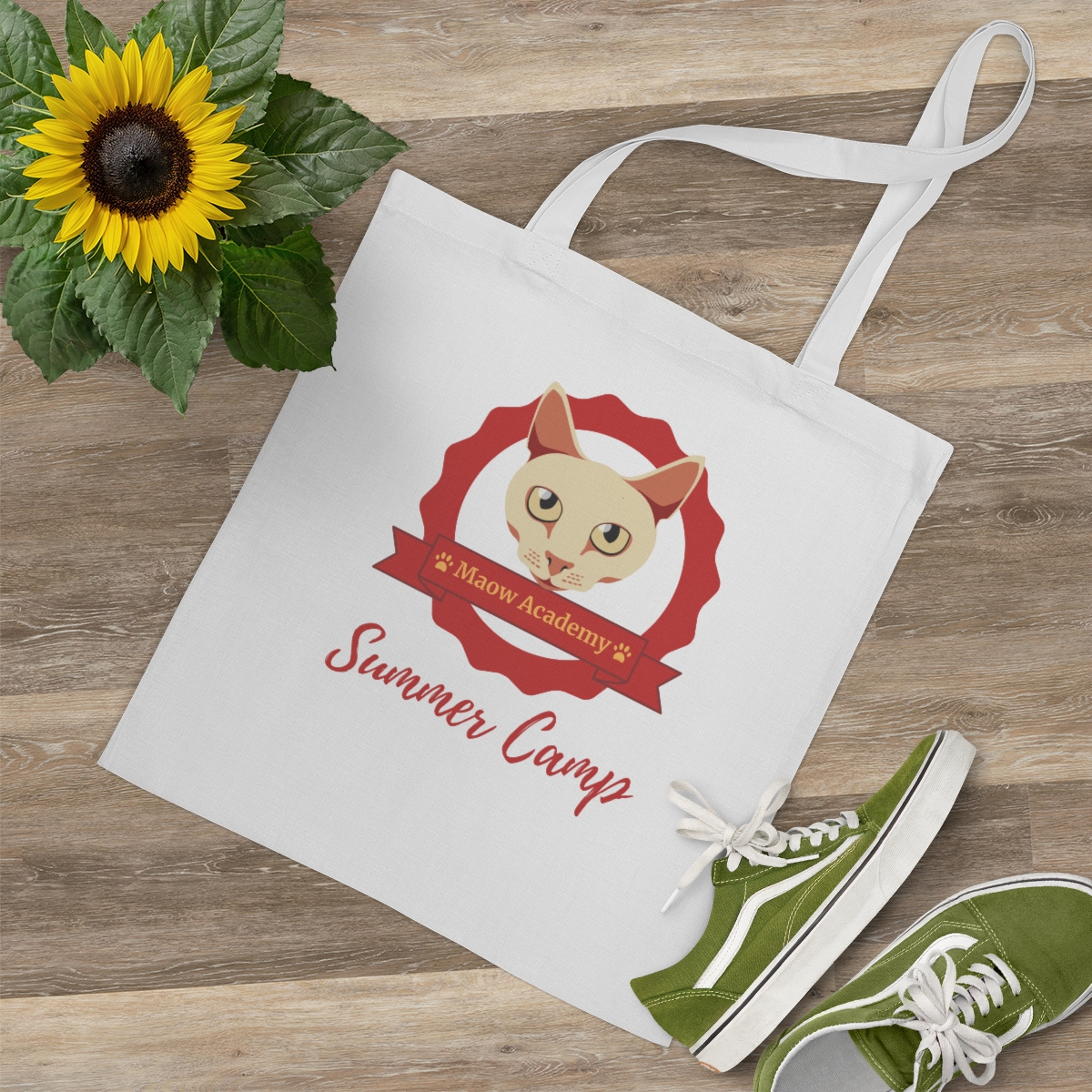 *A downloadable workbook with more activities! 
*A camper pack (this should arrive one week before the event)
--> Camper t-shirt
--> Cat ears headband
--> Cat wallet
--> One exclusive Made in USA cat toy
--> Cat treats
--> Certificate of achievement
--> "I am a responsible cat guardian" ID card
* A Facebook group for parents to connect and participate in a giveaway for their kids! (Everyone will have access to the Facebook Group one week before the summer camp)
*** Space are limited to ensure each child have enough opportunity to interact with others. So sign up soon to avoid disappointment! ***
Anything else I should know? 
We're offering a 50% discount for siblings (if you buy more than one camp ticket). Add coupon SIBLINGS50 at the checkout. 
We're also running a giveaway during the summer camp! Your kids will have a chance to win a pet first aider training (date to be arranged after pandemic) with Alice. More details on how to win this amazing opportunity will be released on the Facebook Group. 
After the purchase, you will get your online confirmation and a second email with a pre-camp form. Then, you will hear from us one week before the event! We're getting ready to bring your kids a purrfect experience! 
*** Disclaimer: since this is an online summer camp, we cannot physically supervise your child during the time they participate in the activities. We cannot be held responsible for the safety of your child. We welcome parents to participate for free. So do come along!
Got another question?
Please reach out to us at [email protected], we're always happy to help. 
Course Curriculum
Available in days

days after you enroll

Welcome to Cat Lovers Summer Camp!
Available in days

days after you enroll

Cat Lovers Summer Camp
Available in days

days after you enroll

What's next?
ATTENTION: It's FREE for siblings and parents to listen in. If siblings also want to join, please use discount code SIBLINGS50 to get 50% off. This is just to cover the cost of the camper pack