Did you know that there have been reports of an increase in lost and found cat GLOBALLY?
You might be wondering why? The reason is simple, humans are not the only ones under pressure these days!
Cats are also under a lot of stress to have humans in the house ALL DAY! It's not part of their routine! Some of them have enough and decided to run to the neighbours or run away completely! 
👀 Alice the cat behaviourist is going to address this issue and give us amazing tips on to discuss how to minimise our cat's stress level during lockdown and how to prepare our cats for the transition when the lockdown is easing up following the roadmap set out by the government.
Webinar information
Available in days

days after you enroll

Welcome
Available in days

days after you enroll

Webinar - Cat's mental health during lockdown, and after?
Available in days

days after you enroll

Thank you!
By the way, if you are a member of our exclusive Maow Club, you will be able to attend this webinar and all our monthly webinars for free.
🎉
Join our community that is all about cats, where you have up-to-date information about feline care and discount code for all our upcoming courses?
You can make a positive difference in your feline friend's life!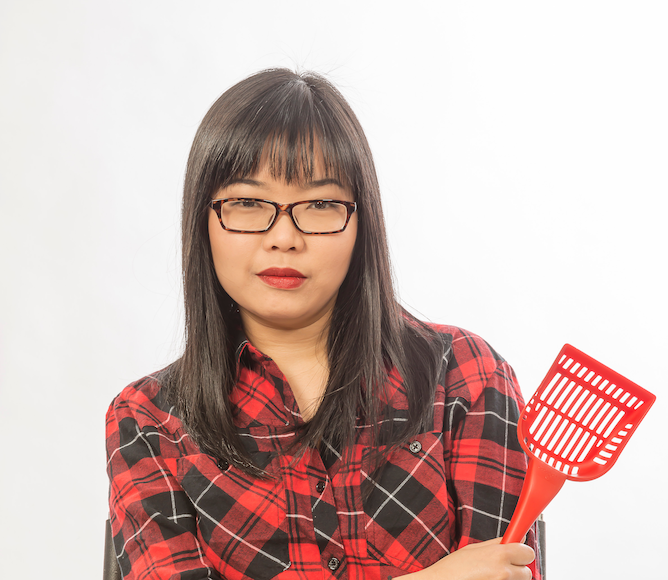 Alice Chau-Ginguene - cat sitter, behaviourist, writer - Dublin, Ireland
Cat sitter, behaviourist, writer, pet first response instructor, Alice spends 90% of her waking hours with a wide variety of cats (and sometimes their human companions...)
She moved from Hong Kong to Paris, then to Dublin with her current cat of 13 years. Larmlarm and Alice have travelled 10627.48km together. Fafa the cat joined the family on 2009, the day before her wedding. 
She owns the longest standing pet sitting business in Dublin - Maow Care, where she provides cat sitting service, behavioural therapy and workshops. She is also a Pet First Response instructor and Missing Animal Response Technician. 
When she is not sitting cats, she is writing about cats. You might want to follow her very popular blog about her life as a cat sitting here.
Alice has been recently featured on RTE documentary - One Day: Keeping Ireland Company
She is the organiser for Dublin Cat Fair