One of the biggest nightmares of any pet lover...You are backing your car on the driveway, you hear you hit something. You come out and discover you hit a dog/cat. What to do?
Or what if you have elderly dogs/cats, do you know what to do if they have a heart attack?
Do you know what to do if your dog/cat suffers from heart stoke or frostbite?
How about choking? They love to chew on random items lying around. What to do?
Most people would answer, "I will go to the vet!"
But between the time of the accident and until you get to the vet, every minute could mean a difference between life and death. 
During that time, if your pet stops breathing for even just a few minutes, they could suffer from brain damage.
This course will equip you with the life-saving knowledge of what to do for that 15-30 minutes between the accident and your arrival to the vet.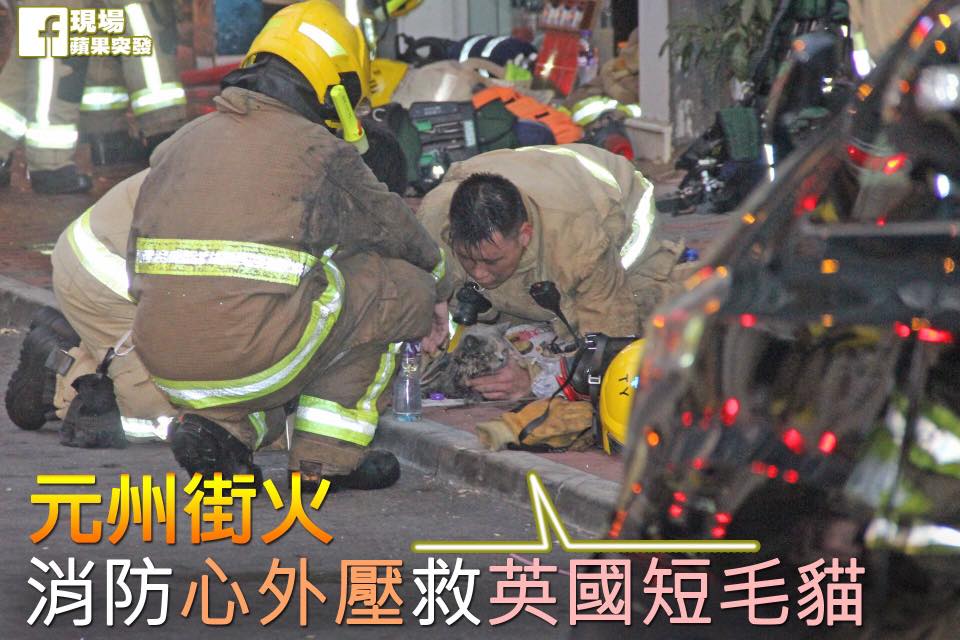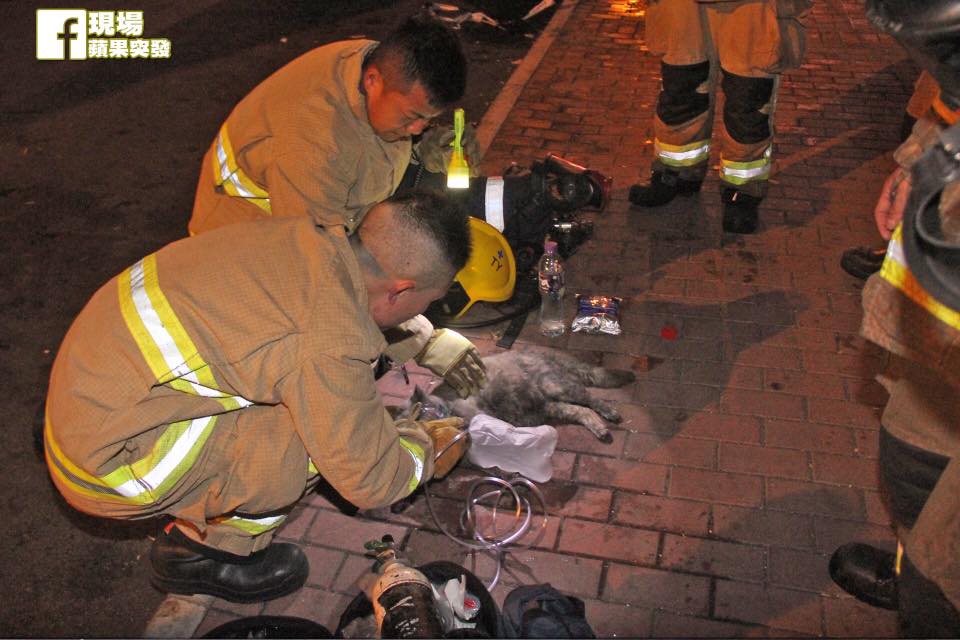 FIREFIGHTERS IN HONG KONG PERFORMING CPR ON A CAT DURING A FIRE RESCUE - APPLE DAILY 16 FEB 2017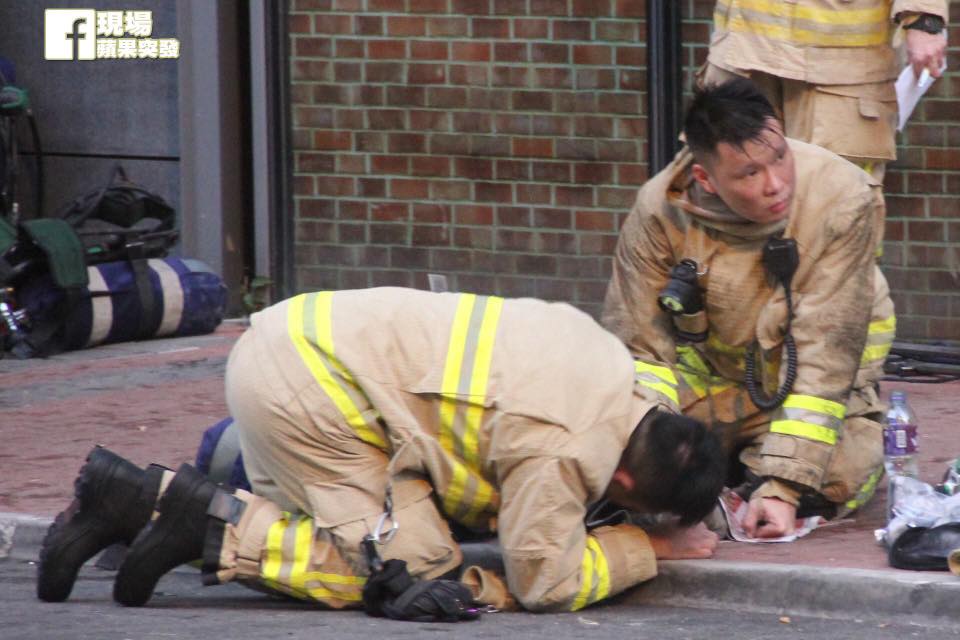 DATE: 8 November 2020
TIME: 10:00 to 15:00 Dublin Time (one hour lunch break)
VENUE: Zoom video conference
In this course, you will learn:
Canine and feline Communication
Scene Assessment and Barrier use
How to approach the owner of the animal and your legal liability
Primary Assessment
CPR and Rescue Breathing
Choking
Control of serious bleeding
Shock Management
Spinal Injury Management
Injury Assessment
Illness Assessment
Splinting for Fractures and Dislocations
Bandaging Minor Wounds
Safe Transportation to Vet Facility
Burns, Poisoning, Hypothermia/ Hyperthermia And More…..
With the price, you can take home:
Your own copy of the student manual download so you can refresh your knowledge at home
A certificate upon the completion of the course (valid for 2 years)
A "cheat sheet" download - useful as a reminder you can leave in your car in case of an accident for example
Of course, confidence and knowledge how to help your own pet or other animals on the street in case of emergency
BONUS: Maow Club Membership one month FREE trial on completion of the course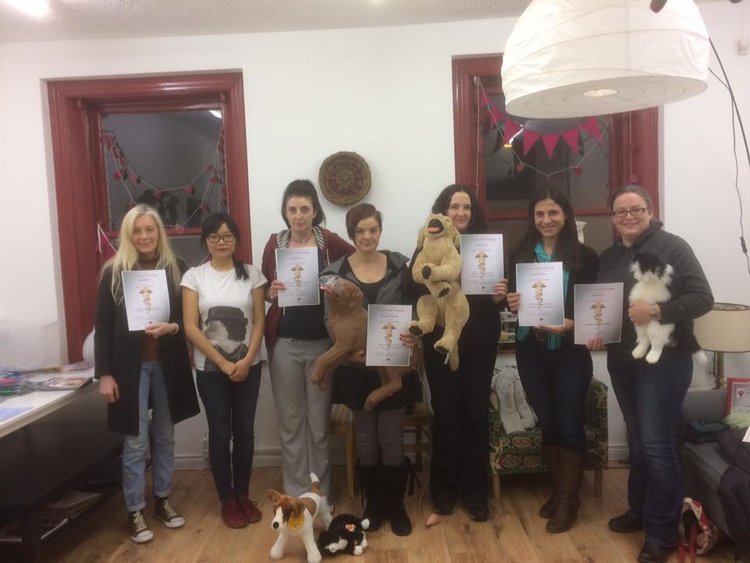 Happy graduates in Dublin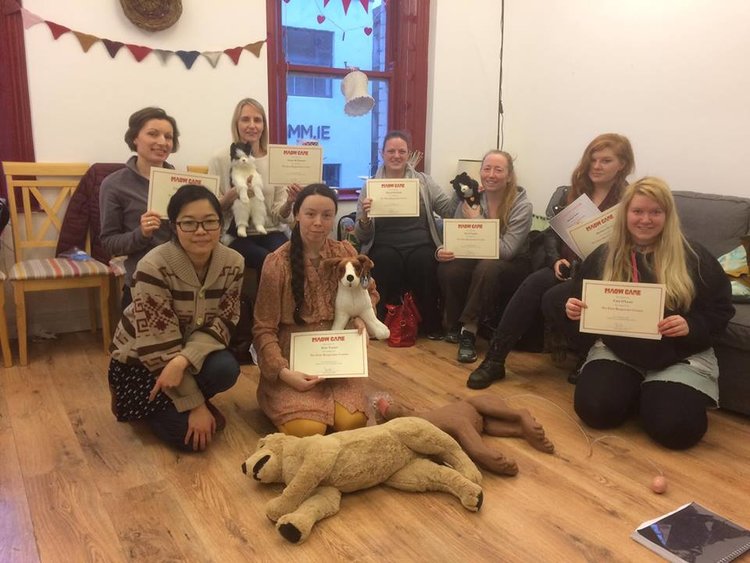 Happy graduates in Dublin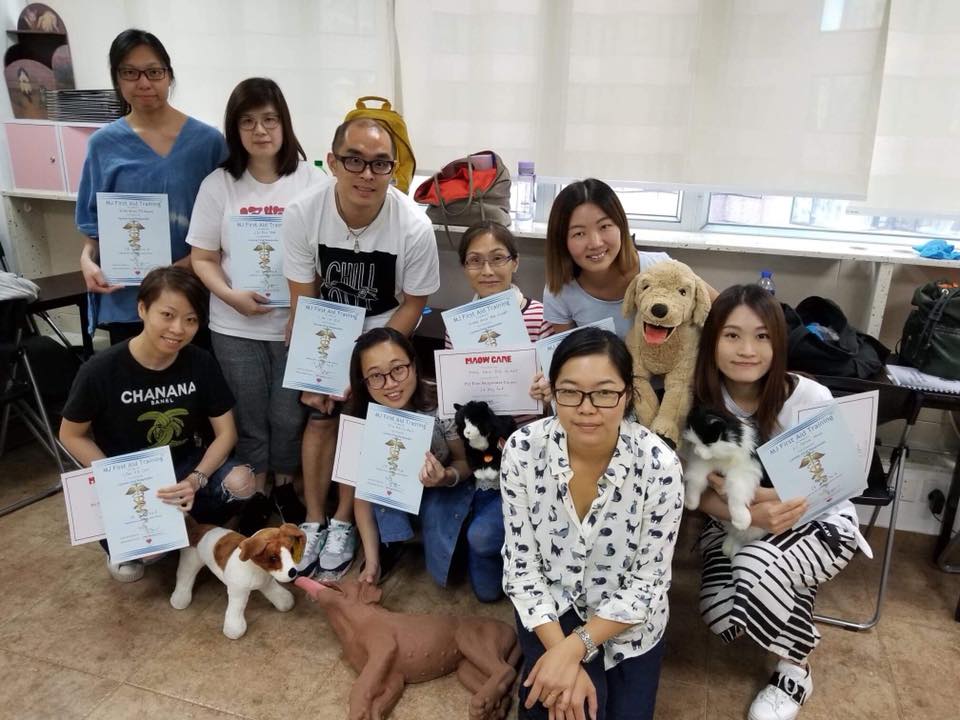 Happy graduates in Hong Kong
ATTENTION: 
We will be following the Canine First Responder Course™ Curriculum during this course. 
However, online training is no replacement of hand-on practice on a manikin. As a result, you will not be issued with a certificate by Canine First Response until you are able to attend a real-life workshop to demonstrate your skill on a manikin. This arrangement is reflected in the price. The course is discounted from €115 to €85 to take into consideration of it being a shorter version.
You WILL BE issued with a certificate by Maow Academy, valid for 2 years. 
This is an amazing opportunity for anyone who cannot attend real-life training due to pandemic, accessibility issues, or just simply prefer to attend training online. 
Even without the hand-on practice, it is by far more benefical to anyone to learn the steps than not knowing anything at all.
>>> Adequate care provided is better than perfect care withheld. 
(I will not be holding real-life workshops until the end of this pandemic.)
Available in days

days after you enroll

Welcome
Available in days

days after you enroll

Thank you!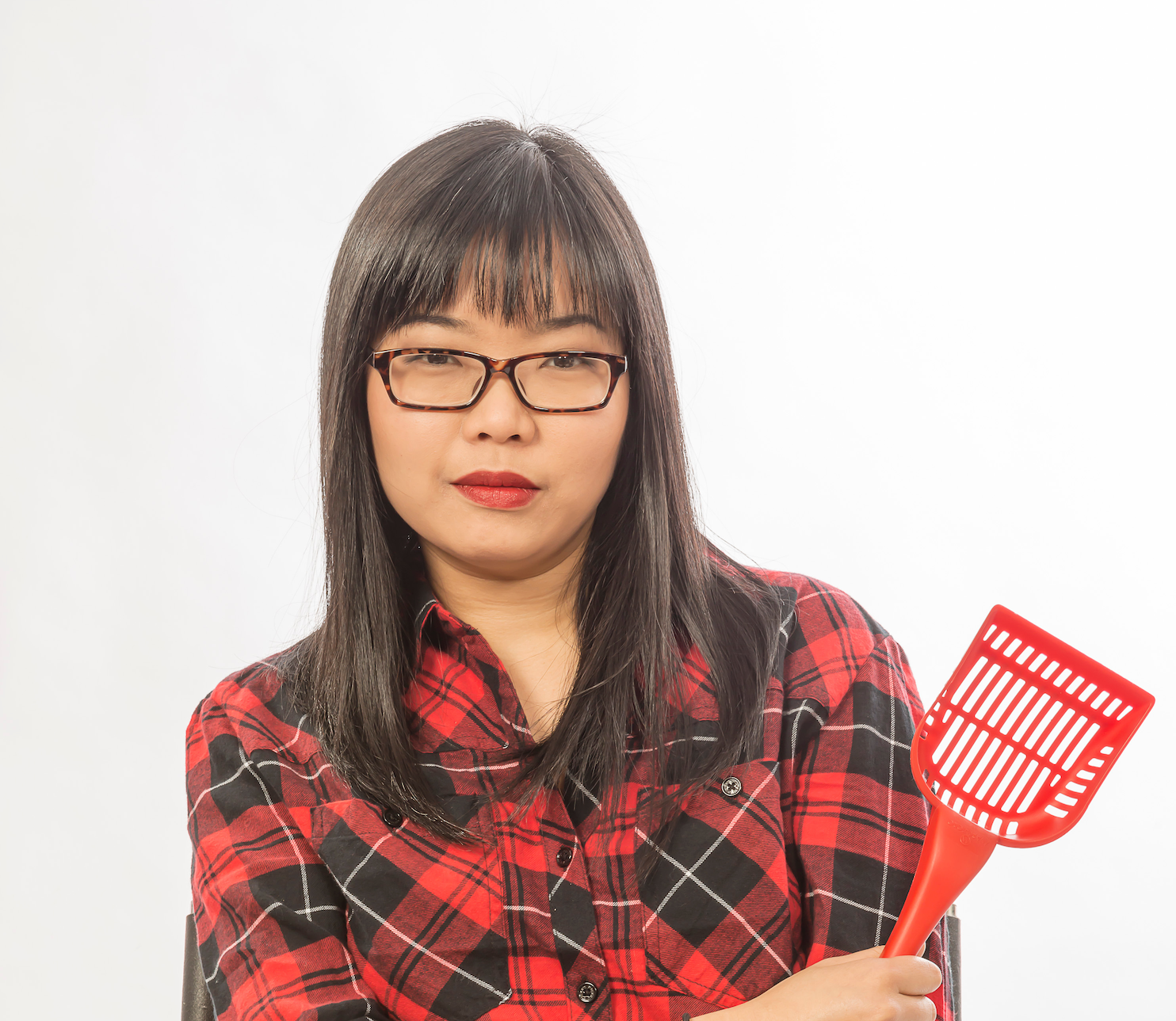 Alice Chau-Ginguene - cat sitter, behaviourist, writer - Dublin, Ireland
For over a decade, Alice has worked with thousands of cats and their humans, to educate and to find harmony in their living space.
She believes most of the cat "problems" are not really problems, but rather a misunderstanding between cat and human sharing a living space, and a solution can be found through education.  
She is the founder of the longest standing, award winning pet sitting business in Dublin – Maow Care and the founder of Ireland's first cat-centric festival Dublin Cat Fair. She is also a Pet First Response instructor and Missing Animal Response Technician. She has been featured on numerous media both in Ireland and abroad. She has been recently featured on RTE documentary – One Day: Keeping Ireland Company 
When she is not working with cats, she is writing about cats. You might want to follow her very popular blog here. 
Fun fact: She has travelled 10627.48 km over the years together with her cat Larmlarm when they moved from Hong Kong to Paris, then to Dublin.
Featured Courses
Interested to learn more about cat behavioural science? Some of these courses might interest you.