Physical assault and online harassment against Asian people are becoming a big problem around the world since the covid-19 pandemic, the situation is particularly serious in the US. Alice is going to share with you how does racism against Asian people looks like, and what YOU can do to help stop racism. 
We will cover:
How does racism against Asians look like?
Why does racism against Asians often more subtle?
The cause of internalise racism popular among Asian communities
Racism against Asians during COVID-19
Media portrait of Asians during COVID-19
Media portrait of Asians in general
What can YOU do to help?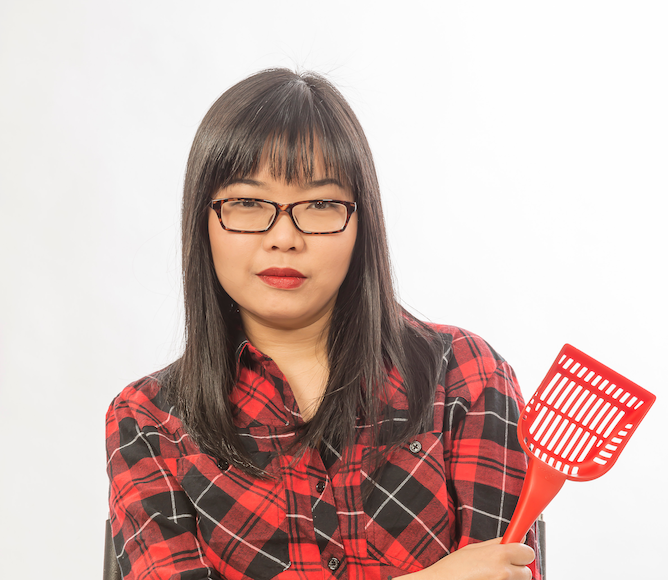 Alice Chau-Ginguene - Cat behaviourist, writer, educator
Alice is a cat behaviour consultant in Dublin, Ireland.
Emigrated TWICE, she has a lot of experience navigating different cultures.
Before the whole cat thing, she had jobs in international environmental, including being a Liaison Officer for an UN conference hosted in Hong Kong on 2002. Major in European Studies in University of Hong Kong, she speaks 4 languages, married a French Canadian and the mother of an Eurasian boy. Basically, she has spent 18 years navigating Euro-Asian relationship in professional capacity and private life. (Being the referee at dinner with her tiger mum and the white husband takes practice!)
Since 2018, she has hosted events for Dublin Lunar New Year Festivals. Her events have been featured on RTE TV, RTE2fm, Newstalk with Pat Kenny, Dublin City FM, journal.ie, and many more...
She is the founder of Maow Academy 
Her latest obsession: learning all about streaming production, automation and online user experience.
Available in days

days after you enroll

Racism Against Asian During COVID-19